Discover Fun Things to Do in Sarasota
with the Kotaska Team
---
Local Activities
Golf
Sarasota is a gold mine for golf enthusiasts and tennis pros alike. There are a number of renowned and excellently maintained local golf courses. Some favorites include:
The Founders Club
Laurel Oak Country Club
The Highlands Golf Course
Sara Bay Country Club
Tatum Ridge Golf Links
Parks
Whether you prefer feeling the sand between your toes or seeing breathtaking local foliage, Sarasota is the place to be. Here, you'll discover a number of gorgeous parks and unbelievable beaches. Explore:
Marie Selby Botanical Gardens
South Lido Beach
Wharf Road Park
North Water Tower Park
Arts
From fine art galleries to fascinating museums and more, Sarasota is the place to be for arts and cultural events. To experience rich and beautiful artwork, check out the following:
State of the Arts Fine Art Gallery
Art Center Sarasota
Art and Antique Center Sarasota
The Artful Giraffe
Entertainment
Dancing, live music, films, and more: Sarasota is a happening place when it comes to entertainment. You'll find something for everyone in this dynamic city. If you're looking for entertainment, check out some of our favorite spots in Sarasota:
Sarasota Cuban Ballet School
Circus Arts Conservatory
The Sarasota Ballet
The Venice Symphony
Sarasota Opera
---
Find Your Fun
---
Calendar of Events
Saint Barbara Greek Festival
February 8th - 11th, 11 a.m. - 9 p.m.
St. Barbara Greek Orthodox Church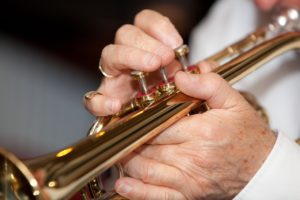 Sarasota Jazz Festival
March 7th - 10th, 6 p.m. - 10 p.m.
Downtown Sarasota
Sarasota Powerboat Grand Prix Festival
June 23rd - July 4th, TBA
Sarasota Coast
---
Explore Sarasota Real Estate
with a Team of Experts
Sarasota is a wonderful place to call home. It's been ranked the #1 place in America to retire to, and it isn't hard to see why. With so many fun things to do, gorgeous homes for sale, and an eclectic community unlike any other, this city promises an exceptionally high quality of life. If you're interested in moving to Sarasota, or simply need someone to chat with about your real estate plans, please don't hesitate to get in touch.